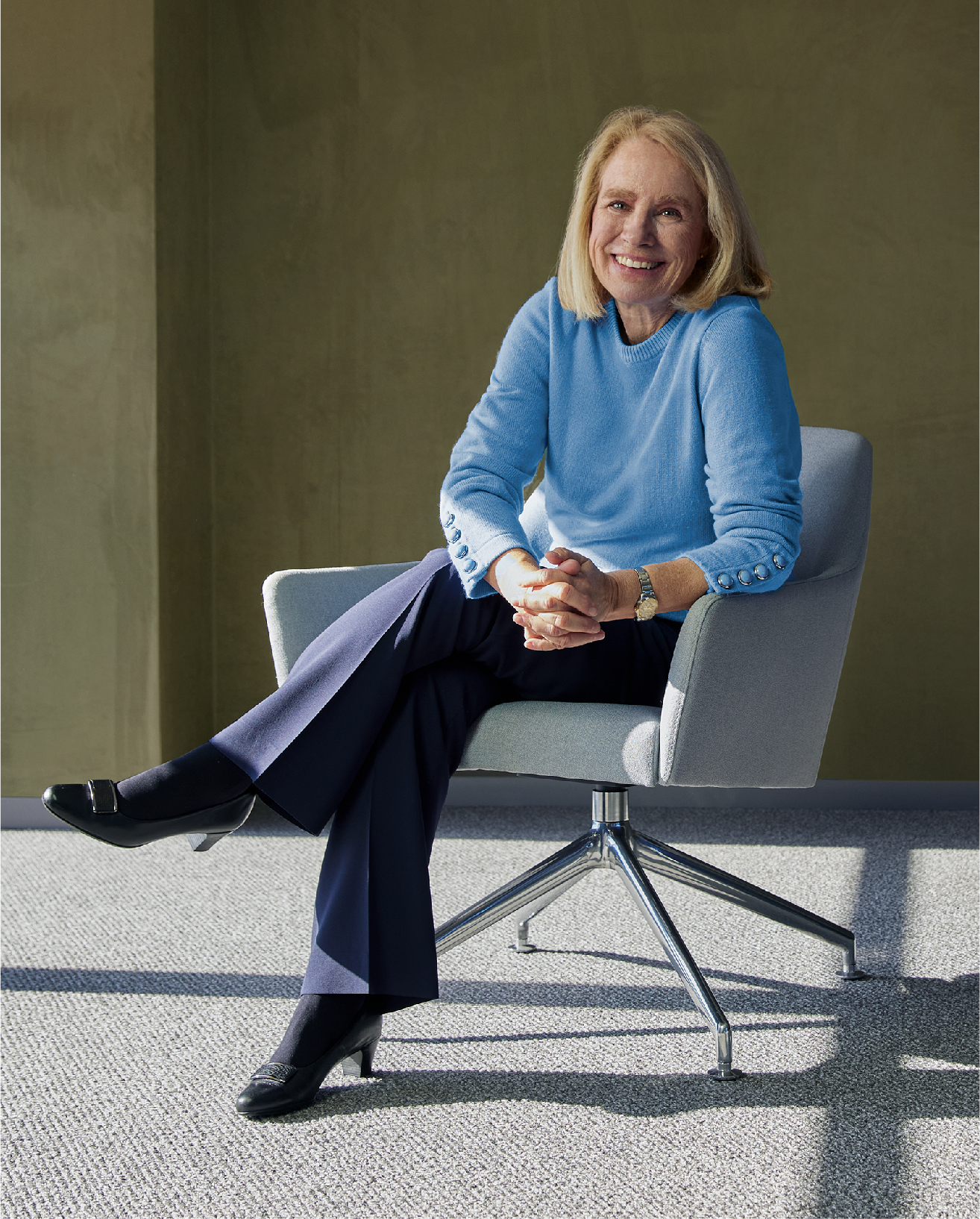 Hon. Ann I. Jones (Ret.)
Mediator | Arbitrator
"It is important to have someone who can see around the corner and think dynamically—not just about what the outcome means, but the effect it could have down the road, or as a whole. A neutral should be someone who sees things that others don't see, or maybe, don't give voice to."
Practice Areas
Anti-Trust
Business and Commercial Contracts
Class Action
Employment
Entertainment
Environmental and CEQA
Government & Public Sector Disputes
Healthcare
Insurance
Intellectual Property
Mass Tort
PAGA
Personal Injury
Professional Liability
Trade Secrets
Education
J.D./M.P.P., University of California, Berkeley
B.A., magna cum laude, Brown University
Biography
Hon. Ann I. Jones (Ret.) is bringing her experience in both mediation and arbitration to Signature Resolution's neutral panel. This move comes after her initial transition to full-time mediation and arbitration, which followed a nearly three-decade career on the bench.
Judge Jones' tenure in alternative dispute resolution began during her time as a magistrate judge with the U.S. District Court for the Central District of California. She then continued to develop her skills as an IC Judge and later in the Complex Civil Courts. This experience gave her a keen insight into cases' strengths and weaknesses and an eye for valuation ranges.
Furthermore, as a CEQA judge and pro tem appellate jurist, Judge Jones has over six years of relevant experience in California environmental law. Her understanding of both the relevant statutes and regulations allows her to assess the relative strengths and obstacles in CEQA litigation. In an area of the law that often presents highly scientific questions, Judge Jones is capable of digging into the expert evidence and assessing complex technical issues. Her relevant cases included assessments of greenhouse gas emissions, historical and ethnographic impacts, and claims regarding endangered or threatened plants and animals. Environmental cases also present a mix of monetary and non-monetary issues, which create a myriad of opportunities for resolution. While parties often begin the process with heavy investments in their initial positions, experienced mediators, such as Judge Jones, seek to facilitate creative compromise.
Additionally, her time in Writs and Receivers as a judge with the Los Angeles Superior Court prepared her to work with efficiency and make tough calls when navigating sensitive, high-profile areas of law. Following this varied and esteemed judicial career, Judge Jones joined JAMS as an arbitrator, mediator, special master/referee, and neutral evaluator before bringing her expertise to Signature Resolution, where she plans to dive further into her passion for mediation.
Each of these experiences has shaped Judge Jones' collaborative, flexible mediation style—one where she relates to her clients and works jointly with them. She fully believes in the benefits of alternative dispute resolution over the often painful, difficult process of litigation. Judge Jones allows her cases to unfold without preconceived notions of what the outcome may be, creating a two-way street for parties to reach resolution. She finds that, by being a dynamic problem solver and helping feuding parties anticipate future hurdles, she is better able to reach effective outcomes.
Judge Jones is highly regarded as an open-minded, intelligent, and discerning mediator and arbitrator. Her decades of working alongside lawyers and judges, expertise across myriad practice areas, and kind demeanor have set her apart in this space.
Experience
Arbitrator, Mediator, Special Master/Referee, Neutral Evaluator, JAMS
Judge, Superior Court of California, Los Angeles County
Assistant Supervising Judge, Complex Civil
Magistrate Judge, U.S. District Court for the Central District of California
Regional Director, Federal Trade Commission
Special Litigation Counsel, Anti-trust Division, United States Department of Justice
Associate and Partner, Blecher & Collins
Law Clerk to the Hon. Eugene Lynch, United States District Court, Northern District of California
Professional Achievements and Memberships
Chair and Member, Civil and Small Claims Advisory Committee, Judicial Council
President and Member, Board of Trustees, Los Angeles County Law Library
Chair and Member, Continuing Judicial Studies Education Committee of the Governing
Committee Member, Center for Judicial Education
President and Member, Executive Board, California Judges' Foundation
Vice-President, Secretary-Treasurer, and Executive Board Member, California Judges Association
Member, Executive Committee, Litigation Section, Los Angeles County Bar Association
Member, Board of Governors, Association of Business Trial Lawyers
Judicial Editor, Receivership News
Professor of anti-trust law, Pepperdine University School of Law and Loyola Law School