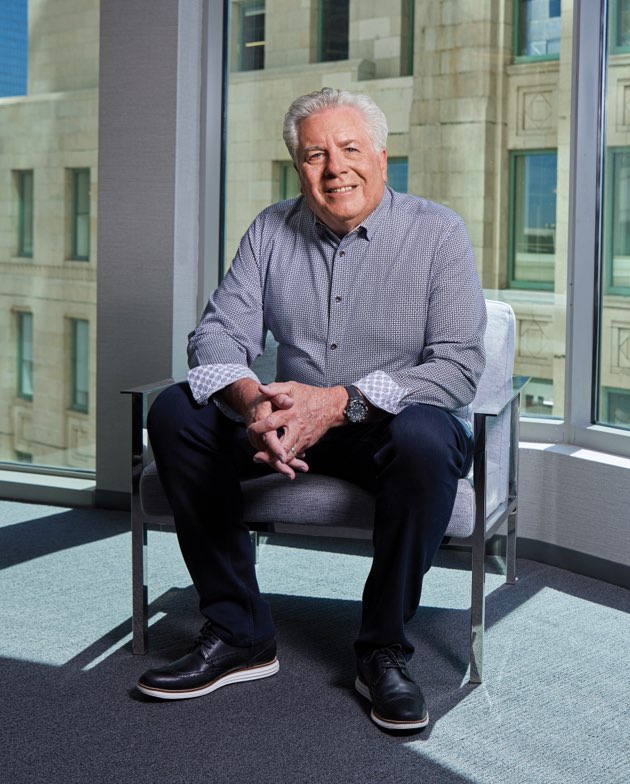 "People come to mediation expecting me to tell the other side how good or bad their case is. My goal is to get the parties thinking in terms of meeting collaboratively and understanding everybody's perspective in the case in order to reach a resolution."
Practice Areas
Educational Law
Employment
Insurance
Legal Malpractice
Personal Injury
Premises Liability
Product Liability
School Bullying
Wrongful Death
Education
J.D., Southwestern University School of Law

B.A., University of Southern California, cum laude, international relations​​
Biography
Joe Lovretovich brings over 46 years of experience in employment law, personal injury, premises liability, product liability, wrongful death; legal malpractice, education law, school bullying, and disability insurance law.
Mr. Lovretovich's career began in insurance defense at Stein & Stein and then took his experience to Goldstone and Steed when he became a partner managing business litigation and multi-state product liability litigation.
While predominantly managing an insurance defense practice as a partner at Goldstone & Lovretovich and later Lovretovich & Karen, he also handled substantial defense employment law matters.  His firm of 12 lawyers handled all types of insurance defense matters including predominantly premises liability and employment defense matters.  He regularly handled cases for Lloyds of London in third-party defense and first-party insurance coverage work.
In 1997 he began to transition to a plaintiff-side practice though he routinely would be appointed as Cumis counsel on many matters including slavery trafficking cases.
Over the years, he has earned a reputation in the field of law and has become a trusted reference for many of his colleagues.  Highly respected by both sides of the bar, his litigation style was renowned among his peers, who often turned to him for guidance in their own cases.  Prior to joining Signature Resolution, Mr. Lovretovich routinely attended over 100 mediations a year.  He was also predominantly involved in case screening in his firm and developed a strong understanding of case evaluation.
In August 2022 Mr. Lovretovich sold his interest in JML Law and moved to Signature as a full-time mediator.
Throughout his career, Mr. Lovretovich has tried over 50 cases and enjoyed going to trial but also found litigation to be one of the most taxing parts of the legal process for clients.  He saw first-hand how the litigation process continued to affect his clients.  For this reason, he was drawn to the field of mediation for its ability to allow both sides to air their grievances without requiring to them to relive their matter or put their lives on hold.
As a mediator, he will focus his experience and expertise to get to the heart of each case and find common ground.  He is eager to bring parties together, maintain their comfort throughout the mediation process and create meaningful and fruitful outcomes for both sides.  In his practice, he was known as the "Client Whisperer" for his ability to understand and listen to his client's needs and to guide them to the appropriate resolution. With his prior 15 years of experience managing an insurance defense practice, he brings to the table strong knowledge in the risk manager's needs for properly evaluating his risk and case value.
Mr. Lovretovich has an A rating from Martindale-Hubbell Law Directory; has been honored as a California Super Lawyer each year since 2007; is an Associate of the American Board of Trial Advocates; a Senior Life Fellow of the Abota Foundation; and is a frequent seminar speaker for the California Employment Lawyers Association and Beverly Hills Bar Association.  He has authored several articles for the CAALA Advocate Magazine on mediation practice.
Experience
President, JML Law APLC (2011-2022)
President, Law Offices of Joseph M. Lovretovich (1997-2011)
Partner, Lovretovich & Karen (1988-1997)
Partner, Goldstone & Lovretovich (1981­-1988)
Associate, Goldstone & Steed (1979-1981)
Associate, Stein & Stein (1977-1979)
Professional Achievements and Memberships
Fellow

,

American Board of Trial Advocates Life 

​

(2020-Present)

Author

,

"Tax Considerations in Settling Cases in 

Mediation"

 

(2017), "Common Pitfalls and Landmines in 

Mediating Employment Cases"

 

(2019), "Ten Steps in

Mediating Your Case"

 

(2020)

, CAALA Advocate 

Magazine

Speaker

, "

Litigating in Hard Times"

 

(2012), "Mediating Your 

Case Pre-Litigation"

 

(2015), and "Using CCP 998 Demands 

in Employment Cases"

 

(2016), California Employment 

Lawyers Association

​

Member

, 

National Employment Lawyers Association 

(2012-Present)

​

California Super Lawyers 

(2007-Present)

Sustaining Member

,

 California Employment Lawyers 

Association (2005-Present)

​​

Member

,

 Los Angeles County Bar Association, 

​

Labor & Employment Law Section (2005-Present)

Sustaining Member

,

 Consumer Attorneys of Los Angeles 

(1995-Present)

A rating

,

Martindale Hubbell Law Directory (1982–Present)