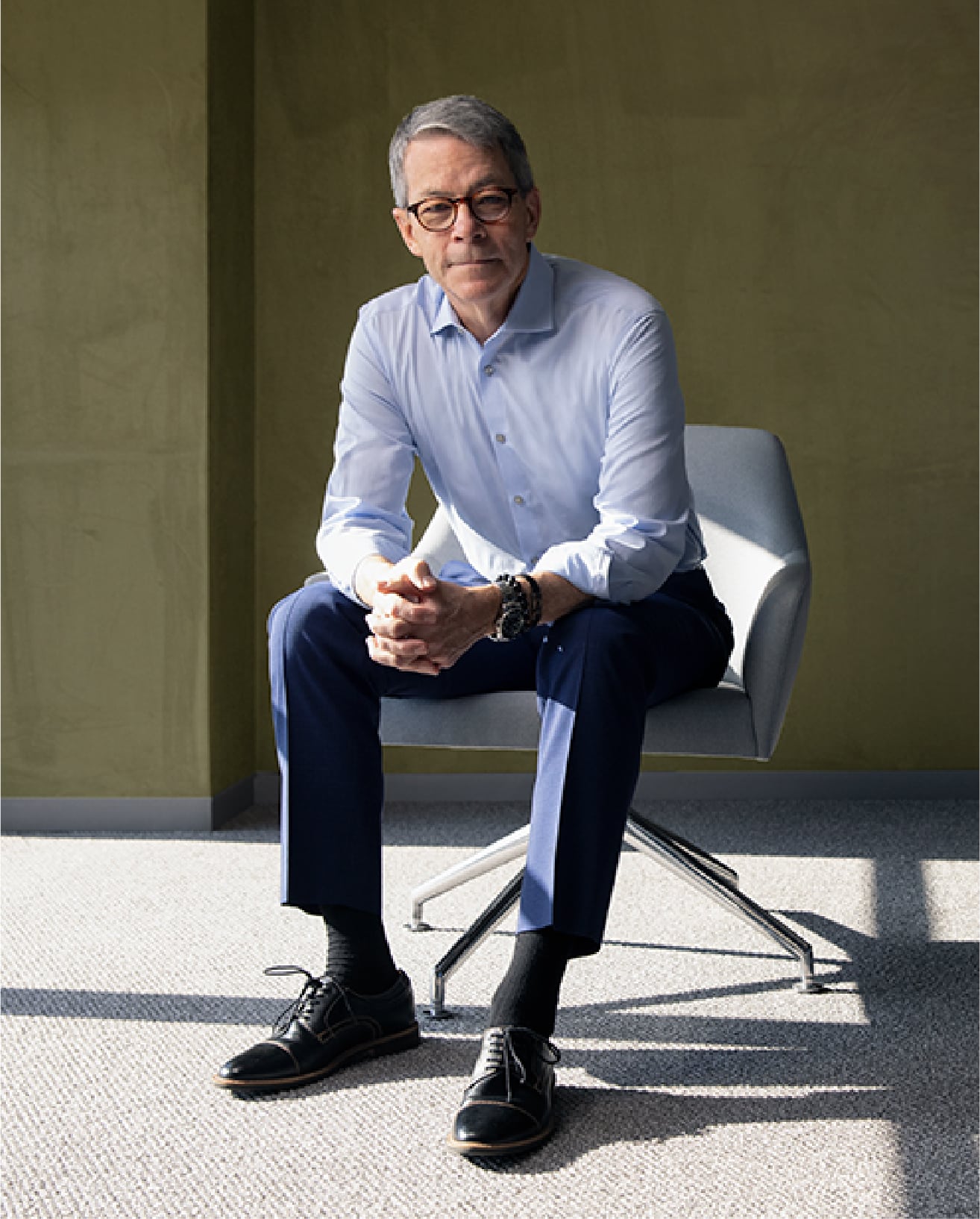 Rex Darrell Berry
Mediator | Arbitrator
"Over my 40 years of practice focusing on employment litigation, I've worked hard to have an honest and straightforward relationship with opposing counsel. While we might disagree on a particular issue, it was important to me that they knew I was going to be fair, ethical, and reasonable. As a mediator, I pledge to continue striving for that goal, and to be prepared, unbiased, and seek a satisfactory resolution to all cases."
Education
J.D., Emory University School of Law
B.A., Wake Forest University
Biography
With four decades of experience as a defense lawyer specializing in employment law, Rex Darrell Berry now focuses his energy on dispute resolution in both mediation and arbitration. In litigation, Rex was known for his straightforward and practical demeanor. Those same qualities will guide him through his next chapter with Signature Resolution. In his own words, Rex has always gone "all in" on his cases. At the root of his motivation is an understanding that behind every case are people and businesses. On the plaintiff's side, people who want to be heard and find solace in the outcome, and on the defense side, businesses that want to move beyond the distraction, challenges, and costs of litigation. For these reasons, Rex takes pride in investing time upfront to assess cases, keeping an open mind, and actively listening to all parties to achieve an equitable result.
Even as a full-time defense lawyer, Rex has had the trust of the plaintiff's bar, which has agreed to use him on several mediations, all of which were settled. Rex's years representing management-side clients in state and federal court trials and arbitrations assist him with bringing credibility and trust to employers. For plaintiffs, Rex's fair valuation of cases has proven to be a driving force in his settlements.
Rex's experience spans across all areas of employment law, with single- and multi-plaintiff litigation, restrictive covenant enforcement, employment tort, employee discharge, Title VII, FEHA, FMLA, CFRA, and ADEA, among others. His work has earned him significant recognition from Sacramento Magazine, Sacramento Business Journal, Super Lawyer, and Best Lawyers. During his practice, he has represented both insured and self-insured clients.
Rex's experience as an employment defense attorney is invaluable to his ability to successfully mediate. In addition to his relationships with lawyers, Rex understands how those lawyers think and act, enabling him to better guide the mediation.
While Rex's career as a trial lawyer is notable, the intellectual challenge of mediation is his current passion, and one that he finds fulfillment in. It's a passion Rex is excited to bring to Signature Resolution.
Experience
Partner, Atkinson, Andelson, Loya, Ruud & Romo (2019-2023)
Shareholder, Kronick, Moskovitz, Tiedemann & Girard (2014-2019)
Owner, Berry & Block, LLP (2003-2014)
Shareholder, Livingston and Mattesich (2002-2003)
Partner, Davis Grimm & Payne (1995-2002)
Associate, Davis Grimm & Payne (1991-1994)
Associate, Perkins Coie LLP (1987-1991)
Associate, Paul Hastings (1983-1987)
Professional Achievements and Memberships
Best Lawyers, Best Lawyers in America (2023)
Featured, The Best Lawyers in America (2022)
Best of the Bar, Sacramento Business Journal (2018-2019)
Top Lawyer in America, Labor & Employment Litigation, Best Lawyers (2018, 2020)
Top Lawyer, Sacramento Magazine (2016-2019)
Northern California Super Lawyer, Super Lawyer (2012-2022)
"AV" Ranked Attorney, Martindale Hubbell (2001-Present)
Member, Washington Bar (1988-Present)
Member, California Bar (1983-Present)
Supreme Court of California
Supreme Court of Washington
U.S. Court of Appeals, Fourth, Ninth, and Eleventh Circuits
U.S. District Courts, Central, Eastern, Northern, and Southern Districts of California
U.S. District Courts, Eastern and Western Districts of Washington
U.S. Supreme Court