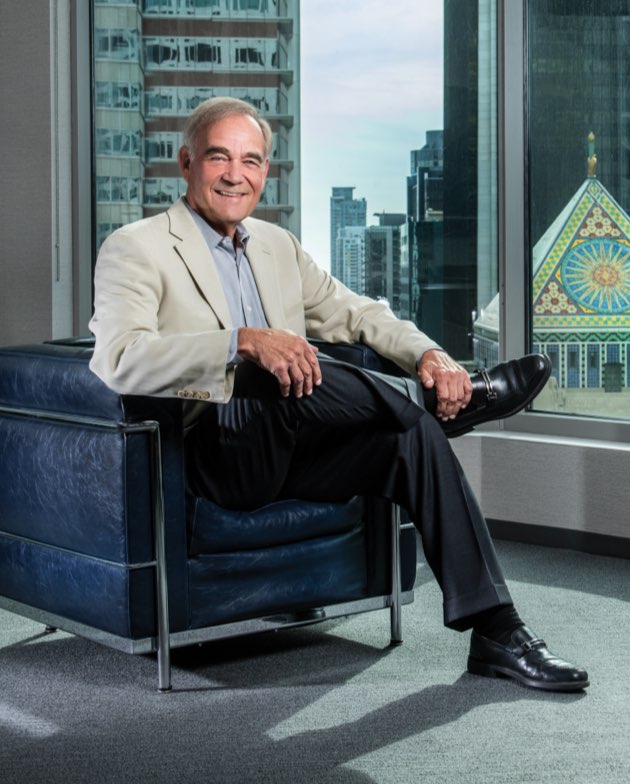 Century City | Los Angeles | Oakland | San Diego | Virtual Services
Roger W. Clark
Mediator | Arbitrator
"I enjoy being a facilitator, a peacemaker. I find a lot of satisfaction in making life a little bit better for all the parties who've gone through something that's difficult. Litigation is challenging for the lawyers as well as for the parties, and I find value in offering my small contribution, bringing a little bit of peace to the warring parties."
Practice Areas
Aviation
Business and Commercial Contracts
Employment
Insurance
Professional Malpractice
Real Estate
Tort Disputes
Education
​

Advanced Teacher Training Program, 

National Institute for Trial Advocacy

Master's Advocate Program, National 

Institute for Trial Advocacy

​
LL.M., 

Pepperdine University Strauss Institute for

​Dispute Resolution

J.D., Rutgers Law School​
B.S., Florida State University​

United States Air Force Academy

​
Biography
Roger Clark enjoyed a long and distinguished legal career, receiving numerous accolades and awards, including the Armitage Distinguished Alumni Award from Rutgers University School of Law in 2012, awarded to one recipient annually to acknowledge outstanding achievements in law. "An award like this," says Roger, "is really never deserved, rather, it is aspirational to continue to learn and improve. I was particularly gratified that my father was living when I received the Armitage. He passed away three days after the award ceremony."
Rutgers Law School has also recognized Roger as an outstanding teacher of the law. For more than fifteen years Roger has taken time from his busy practice to fly cross-country to New Jersey to teach his favorite subject—aviation law. He received the "Adjunct Professor of the Year Award" at the school graduation ceremony in 2009. Roger jokes, "People ask me if I ever grow tired of the long commute. I reply that a five-hour flight is not much different than driving down the 405 to Orange County during rush hour. Besides, my best reward is working one-on-one with students eager to learn. In my opinion, there is no area more thrilling than an aviation practice. I tell my students it is the legal equivalent of plate tectonics. It is where the fault lines of the Montreal Treaty (that controls rights and remedies applicable to international transportation) converge upon federal law that in turn converge upon state law, all subject to complex issues of preemption and choice of law and the challenging procedural rules that arise from time to time in multi-district litigation, and in the rare case the Multiparty, Multiforum Trial Jurisdiction Act."
After practicing with defense and plaintiff firms for fourteen years in California and Florida, Roger founded his own law firm in 1992 with offices in California and Florida, from which he maintained a national practice, trying and managing aviation and other litigation in state and federal courts in a multitude of jurisdictions, attaining seven and eight figure recoveries for plaintiffs, and defending insurance companies in coverage litigation and their insureds in damage cases. "I was fortunate to have a unique practice where I could litigate both sides of the fence," says Roger. He completed mediation training at Pepperdine's Straus Institute in 2017 and began transitioning to a career in mediation in 2017. In 2022, Roger finally closed his law office and became a full-time mediator, exclusively with Signature Resolution.
Roger's experience, representing plaintiffs in wrongful death and catastrophic injury cases, and representing insurance companies in high stakes coverage cases and their insureds in wrongful death and injury litigation, and corporations in contract, business, unfair competition, and intellectual property disputes, makes him particularly well-qualified to understand all sides and interests at mediation. "By the time the parties come to Signature Resolution," says Roger, "they are usually ready and sometimes anxious to make peace, but they need assistance to find common grounds. My job is to help the parties find a way to shake hands in agreement somewhere on that proverbial final bridge that had separated their positions before mediation. This takes time and patience. I see myself both as a facilitator and evaluator."
"Preparation, persistence and patience are the three Ps to a successful mediation," says Roger. "Many times, the parties are not willing to come to an agreement at the mediation, but given time and follow-up, an agreement can be reached in the days, weeks or even months after the day of mediation."
Roger is known for his ability to connect on a personal level with counsel and litigants. He is a strong believer in the value of an empathetic and customized mediation strategy to reach settlements that satisfy the interests of all parties. And his vast experience litigating complex cases across the nation, not to mention his years teaching aviation and litigation skills as a visiting professor, puts him in a rare mediator niche, allowing him to bring his expertise to the table to help the parties evaluate the strengths and weaknesses of their cases. "Sometimes it is a choice of law or maybe it is a preemption issue that has not been previously appreciated, an issue that could control the eventual outcome of the case. With international aviation claims, there are highly specialized laws that regulate the parties' rights, remedies and defenses, and without knowing those laws it is difficult if not impossible to properly evaluate the case."
Roger has many interests outside of the law. He is the host of "The Four Score and Seven Project," a podcast and streaming program on YouTube that explores solutions to the pressing issues of the day, including homelessness, public safety, protecting and preserving integrity and trust in local, state, and national elections. He and his family have hiked the entire two-hundred miles of the Highland Way in Scotland from Glascow to Inverness, the one-hundred miles around the Dingle Peninsula in Ireland, and with James, his youngest son, much of the Northern Highlands in Vietnam. He has written the historical novels, "Point Dume" and "Casting Stones." He is a member of SAG-AFTRA.
Experience
Member

, Federal Mediation Panel, United States District Court

​

Member

, State Mediation Panel, Superior Court of California, County of Ventura

​
​​​

Partner

, Clark, Goldberg & 

Madruga

(and its successors) (2001-2017)

Partner

, 

Bienstock

& Clark (1992-2001) 

Partner,

Engstrom Lipscomb and Lack (1989-1993)

Attorney

, Engstrom Lipscomb and Lack (1983-1988)




Partner

, Law Offices of Roger W. Clark (1982-1983)

Attorney

, Rossman 

Baumberger

(1980-1982)

Attorney

, Blackwell Walker (1978-1980)
PODCASTS
Host, The Fourscore & Seven Project Episode 1:  Discussion with Former Los Angeles District Attorney, Steve Cooley (Part 1), California Public Safety Podcast and Streaming Video Program on YouTube, Meta, X (formerly Twitter), and Instagram: newmajorityfoundation.com.
Host, The Fourscore & Seven Project Episode 2: Discussion with Derek Lyons, CEO of Restore Integrity and Trust in Elections ("RITE"), Election Integrity Podcast and Streaming Video Program on YouTube, Meta, X (formerly Twitter) and Instagram: newmajorityfoundation.com.
Professional Achievements and Memberships
Visiting Professor

, Rutgers Law School (Aviation Law and Trial Moot Court)

Speaker and Contributor, SMU Journal of Air Law and Commerce, Renaissance Symposium at the Harvard Club, CEB (Advanced Negotiation and Settlement Techniques), Embry Riddle Air Law Symposium, SMU Air Law Symposium, American Conference Institute, CEO Effectiveness Group, Los Angeles Lawyer Magazine, Forbes Radio Channel: America's Best Lawyers, and KTLK Radio: Meet America's Best Lawyers, Issues in Aviation Law and Policy Journal, a publication of DePaul University; Law360
Host, The Four Score and Seven Project, a podcast and streaming program (2023)
Chairman, New Majority Foundation, a public charity (2021-Present)

Attorney of the Year

,

Top 100 Registry (2020)



​​Fellow, Lawyers of Distinction (2019)

Fellow

, American Bar Foundation

 

(2018-Present)

Chairman, New Majority California, Los Angeles (2014-2016)
Guest Legal Expert on Aviation, Sirius XM 132 (2014-Present)

2013 Peter Perlman Service Award

, Litigation Counsel of America (2013)

Member

, SAG-AFTRA (2012)

Top Attorneys in Southern California, Los Angeles Magazine (2012)
Armitage Distinguished Alumni Award, Rutgers Law School, New Jersey (2012)
Trustee Emeritus of Viewpoint Educational Foundation, Calabasas, California (2009-Present)

Fellow

, Litigation Counsel of America, National Trial Lawyers Honorary Society (2009)

Adjunct Professor of the Year, Rutgers Law School (2009)

Super Lawyer

, 

Law and Politics

 Magazine (2006-Present)

​​​

Former Board of Directors Member

, New Majority California (2006-2016)

​

Co-Host

, Law Business Insider, Syndicated Radio Program (2005-2011)

Trustee of Viewpoint Educational Foundation

, Calabasas, California (2000-2009)

Board of Examiners, National Board of Trial Advocacy (1999)​

Board Certified Civil Trial Specialist

 and 

Board Certified in Civil Pretrial Advocacy

,

National Board of Trial Advocacy (1997-Present, 2012-2022)

​

Founder and President

, The Iraida Foundation; a public charity committed to the support of children's homes in Africa (1989-Present)

Bar Register of Preeminent Lawyers, Martindale-Hubbell ("AV" ranking) (1986-Present)
Member, California Bar (1983-Present)
Admitted, 9th and 11th United States Courts of Appeals (1980, 1984)
Admitted, Federal District Courts (Florida, California) (1979-Present, 1984-Present)
Instructor, Business Law, Florida International University (1979)

Member

, Florida Bar (1978-Present)

Disc Jockey, WJSB Radio (1975-1982)
Case Studies
"We have had the privilege and honor of using Roger Clark as a mediator and highly recommend his services.  His vast knowledge, experience, preparedness and professional temperament are noteworthy and were critical in getting a complex international law related matter resolved. Thank you Roger, we look forward to using you again in the future." – Stuart Fraenkel
"Roger Clark resolved a very difficult case with complex issues. He was focused, engaged, well-prepared and knew exactly what to do to close the gap. I was very impressed and recommend him on any big case." – Augusto Focil  
"Our legal team and myself would like to express our gratitude to you for your professional skills. As a mediator, you manifested a great deal of patience, integrity, and professionalism with dedication to help both adverse parties to reach a fair and reasonable resolution. Your thoughtful mediator's proposal brought a difficult and highly disputable case to a resolution after two separate mediations and three follow-up Zoom meetings with our client and myself. We would not hesitate to recommend you to our colleagues." – Mark Aprahamian
"I have mediated cases with Mr. Clark and he is knowledgeable, patient, intently listens to both sides and works tirelessly to help achieve a reasonable resolution. He has the gift of bridging the gap and getting both sides to see the strengths and weaknesses of their respective case. I would highly recommend Roger as a mediator." – Tina Mangarpan