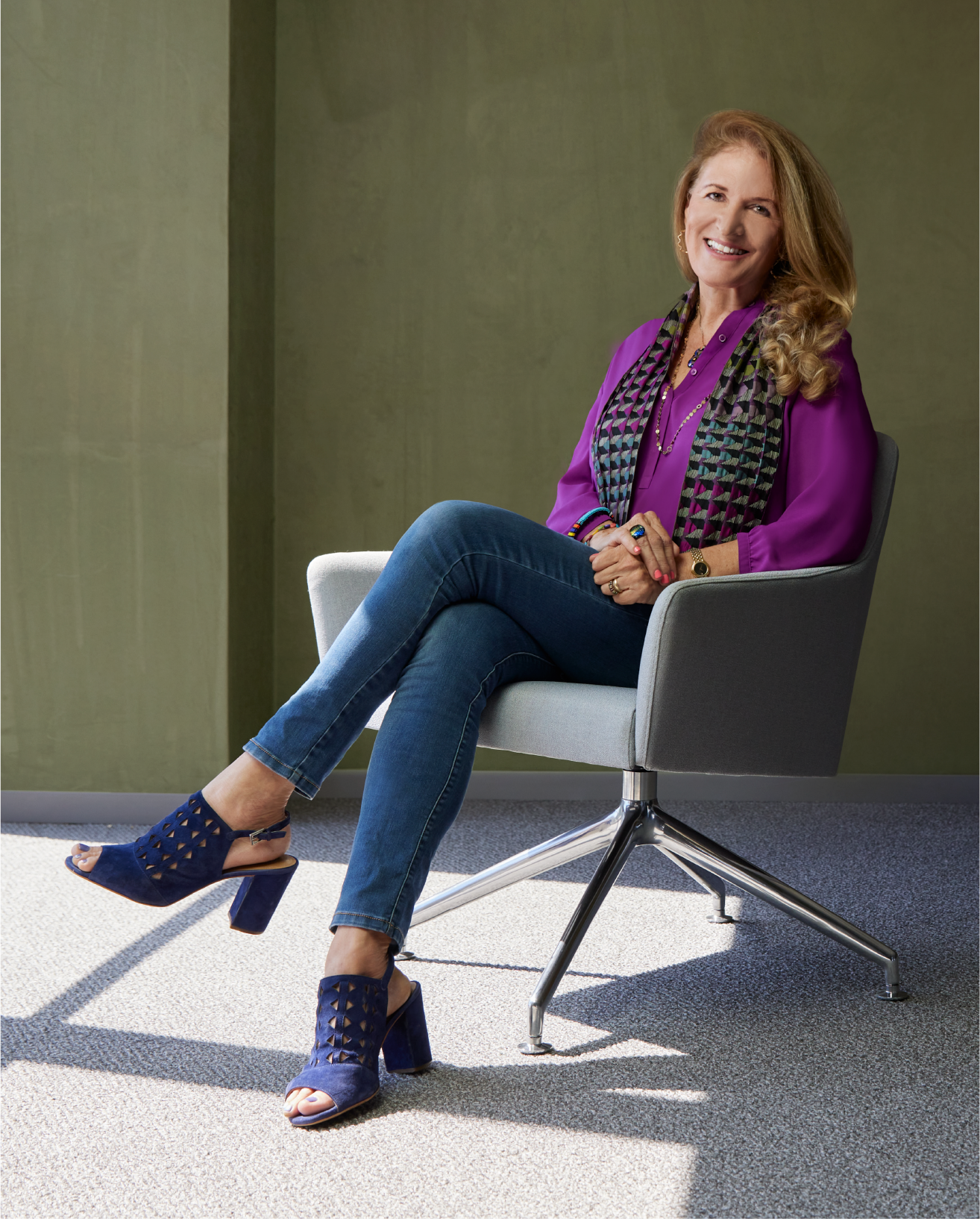 Zazi Pope
MEDIATOR | ARBITRATOR
"Empathy, compassion and candor are all key in building the rapport necessary for any mediation to be successful. I understand the myriad factors - emotional and psychological, as well as commercial - that can produce a reluctance to compromise, thus hindering progress. Every client dispute is unique and requires a bespoke approach infused with both creative, 'out-of-the-box' thinking and pragmatism, which I look forward to bringing to my new role with Signature Resolution."
Practice Areas
Business and Commercial Contracts
Complex Case Management and Discovery Mediations​
Copyright and Trademark
Data Privacy
Defamation
Employment
Entertainment
First Amendment
Intellectual Property
Invasion of Privacy
Personal Injury
Profit Participations​
Wrongful Death
Wrongful Termination
Education
J.D., Harvard Law School, cum laude ​

Managing Editor, Harvard Civil Rights Civil Liberty Law Review ​
Co-Founder, Harvard Human Rights Group ​
Member, Harvard Legal Aid Bureau ​

B.A., Swarthmore College, magna cum laude, Phi Beta Kappa
Biography
With a career spanning over three decades in entertainment litigation, Zazi Pope brings unparalleled experience to her new role on Signature Resolution's panel of neutrals.​
Zazi received her J.D. cum laude from Harvard Law School, where she served as the managing editor of the Harvard Civil Rights Civil Liberty Law Review, co-founder of the Harvard Human Rights Group, and a member of the Harvard Legal Aid Bureau. After working for a summer at the American Civil Liberties Union in Los Angeles, she fell in love with the city and decided to make it her home, intending to return to the ACLU after graduation, to focus on social justice and human rights. When the funding for her position fell through, her career trajectory took an unexpected turn. She joined the esteemed litigation boutique firm O'Donnell & Gordon, which was acquired by Kaye Scholer shortly after her arrival. While Zazi worked on a variety of commercial disputes during her several years in private practice, she spent most of her time advocating for creative professionals and profit stakeholders in legal battles against the major studios, including the groundbreaking Buchwald v. Paramount case, where the court declared several provisions of the studio's profit definition to be unconscionable (the case ultimately settled on appeal). ​
In 1992, Zazi was hired as Warner Bros.' first in-house litigator, where she played a pivotal role in assembling and leading an exceptional litigation team. This team effectively oversaw the company's expansive global portfolio under her leadership, resulting in her eventual promotion to senior vice president and deputy general counsel. Following AT&T's acquisition of Time Warner in 2016, Zazi's role expanded further to include litigation oversight of all of WarnerMedia's businesses, including not only Warner Bros. but also HBO, the new streaming platform HBO Max and the Turner networks, including CNN. Following Discovery's acquisition of WarnerMedia in 2022, Zazi added the Discovery networks to her portfolio, serving as Warner Bros. Discovery's senior vice president and chief litigation officer until her departure from the company in September 2023.​
During her tenure with Warner Bros., WarnerMedia and Warner Bros. Discovery, Zazi successfully managed hundreds of arbitration proceedings, mediations, bench trials, jury trials, and settlements, involving all facets of the entertainment industry, including disputes relating to the development, production and distribution of movies, television shows, games, consumer products, copyright, trademark and other intellectual property, defamation and right of publicity, labor and employment, profit participations, and personal injury and wrongful death cases, among many others. Under Zazi's leadership, Warner's litigation team achieved extraordinary success, including several landmark rulings, notably those confirming the rights of the creators of expressive works to fictionalize real-life stories, characters and events and a decision affirming the principle that writers and producers cannot be held liable for "copyright crimes" allegedly inspired by fictional works.​
As a result of her vast experience and stellar track record, Zazi is a respected and recognized industry expert on legal issues facing the entertainment industry and is an engaging and sought-after speaker. She has spoken at various law seminars and symposia throughout the years, including the American Law Institute-American Bar Association Forum on Entertainment, Arts and Sports Law, American Bar Association Forum on Communications Law, University of Southern California Law School Institute on Entertainment Law and Business Forum, Loyola Law School Entertainment Law Symposium, Los Angeles Copyright Society, Beverly Hills Bar Association and Women Lawyers Association of Los Angeles, among others. Her accolades include being named one of Los Angeles' "Most Influential Women Lawyers" by the Los Angeles Business Journal, acknowledged in the publication's "Leaders in Law – Inside Counsel" list, and honored as one of Law Dragon's top 500 Lawyers in America.​
Zazi has consistently demonstrated her dedication to social justice and human rights by actively engaging in various public interest organizations throughout her professional journey. Notably, she co-founded the California Committee of Human Rights Watch, where she served as vice-chair for many years, contributing her expertise to multiple fact-finding missions across Central and South America. Additionally, she is a longstanding board member of Big Sunday, a community service organization that has been a beacon of hope for underserved communities in Los Angeles since its inception in 1999, creating thousands of volunteer opportunities and providing life-sustaining assistance to those in need.​
​Among her extensive list of non-profit affiliations, Zazi has lent her support to United Friends of the Children, Public Counsel, Bet Tzedek, Amnesty International, Human Rights Watch and the ACLU of Southern California, among many others. Having been a global citizen from an early age – she has lived and traveled in more than 75 countries around the world and speaks five languages – Zazi has always taken a keen interest in world affairs. She is a former term member of the Council on Foreign Relations and a founding member of the Pacific Council on International Policy.​
In addition to her unique experience and expertise, Zazi recognizes that her personal qualities, such as empathy, compassion and candor, will be key in building the rapport necessary for any mediation to be successful. With a keen focus on transparency, Zazi ensures that all parties comprehend the "rules of the road" so that expectations are aligned. The inevitable roadblocks that arise are no match for her patience, composure and tenacity, as she understands the myriad factors – emotional and psychological, as well as commercial – that can produce a reluctance to compromise, thus hindering progress.  She brings to every dispute both creative, "out-of-the-box" thinking and a pragmatism honed by decades spent resolving all manner of conflicts, recognizing that every client's dispute is unique and therefore requires a bespoke approach.​
Zazi's wealth of experience makes her a valuable addition to Signature Resolution's esteemed panel of neutrals. Her extensive background and expertise uniquely position her to assist parties in reaching mutually acceptable resolutions by meticulously synthesizing and dissecting complex legal matters, honing in on the core issues, providing the parties with objective, expert feedback on their respective positions, and helping them arrive at a clear-eyed assessment of the litigation risks.  With her insightful and engaging approach, Zazi has the skills necessary to guide individuals and entities through challenging disputes, making her an invaluable asset to the Signature Resolution team.
Experience
Senior Vice President and Chief Litigation Officer, WarnerMedia and Warner Bros. Discovery (2020-2023)   ​
Senior Vice President and Deputy General Counsel, Warner Bros. (1999-2020)   ​
Vice-President and Senior Litigation Counsel, Warner Bros. (1995-1999)   ​
Senior Attorney, Warner Bros. (1992-1995) ​
Associate, O'Donnell & Gordon/Kaye Scholer (1987-1992)
Professional Achievements and Memberships
Most Influential Women Lawyers, Los Angeles Business Journal (2018)  ​
Leaders in Law – Inside Counsel, Los Angeles Business Journal  (2018) ​
Distinguished Honoree, Big Sunday (2017)   ​
Top 500 lawyers in America, Law Dragon (2006) ​
Woman of Distinction in the Los Angeles Business and Legal Community, Los Angeles Business Journal (2003)  ​
Recipient, Corporate ADR Award for "leadership and contributions to the advancement of the principles and practices of alternative dispute resolution in the business arena," Dispute Resolution Services (recipient on behalf of Warner's Legal Department) (2002)
Recipient,

Romulo Gallegos Fellowship for Advanced Studies in Human Rights 

from the Inter-American Commission on Human Rights, Organization of 

American States (1980)