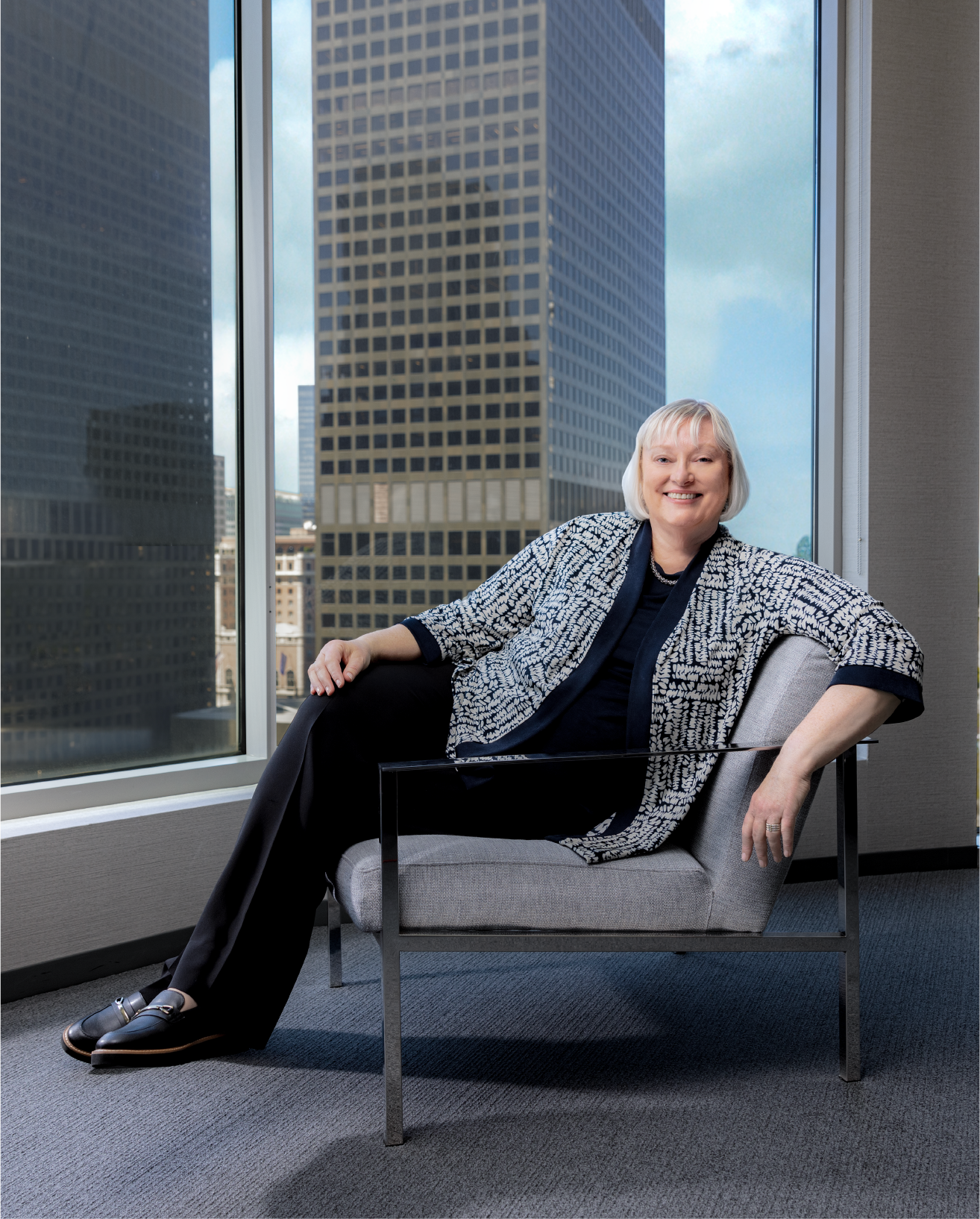 Hon. Mary H. Strobel (Ret.)
MEDIATOR | ARBITRATOR | JUDICIAL & DISCOVERY REFEREE
"I am truly excited and honored to join the exceptional team at Signature Resolution. Throughout my career, I have been deeply committed to promoting fair and thoughtful resolutions to legal problems. I look forward to working with our clients to navigate complex legal challenges."
Practice Areas
Business and Commercial Contracts
Constitutional Challenges
Employment
Environmental and CEQA
Government & Public Sector Disputes
Real Estate
Education
J.D.,

University of Southern California Law Center, Order of the Coif 

​
B.A.,

 University of Illinois, Champaign-Urbana
Biography
With a long and distinguished career, Hon. Mary H. Strobel (Ret.) brings extensive experience in a wide range of civil matters and unparalleled expertise in claims by and against public entities.     ​
Judge Strobel's expertise is based on her more than twenty years serving as a Superior Court Judge in Los Angeles. For the past eight years, she presided over a Writs and Receivers department, one of three specialized departments in the Superior Court, handling challenges to governmental action (writs of mandate). As a Writs and Receivers judge, she routinely presided over controversial and complex challenges such as CEQA and Coastal Act litigation, land use disputes, public employment issues, and public office candidacy claims. Judge Strobel also daily adjudicated requests for temporary restraining orders, preliminary injunctions and appointment of receivers in various civil lawsuits such as corporate governance disputes, trade secret litigation, and real property conflicts.   ​
Judge Strobel's more generalized civil experience includes seven years as an Individual Calendar ("I/C") judge presiding over a variety of civil matters from pretrial through trial or settlement, including employment litigation, personal injury lawsuits, business disputes and real property disputes. In that assignment, she conducted settlement conferences in a diverse range of civil disputes.  ​
After graduating from the University of Southern California Law Center in 1983, where she was Order of the Coif and a member of the Law Review editorial board, Judge Strobel began her legal career as an associate with Mitchell, Silberberg & Knupp, with an emphasis on state and federal business litigation. From there, she joined the Santa Monica City Attorney's Office, where she worked for 12 years as deputy city attorney and senior land use attorney, advising the planning commission, council, and city departments on land use regulation, conflicts of interest, open meeting law compliance, environmental laws, and related regulations. Judge Strobel later became staff counsel and deputy director for the City of Los Angeles Charter Reform Commission. In this capacity, she drafted comprehensive revisions to the Charter of the City of Los Angeles and supervised legal staff in research, drafting, and preparing Commission presentations. During her later tenure as an assistant city attorney for the City of Los Angeles, she navigated complex and unique legal matters related to the proposed secession from the City of the Valley, Hollywood and Harbor areas.    ​
Judge Strobel is also an experienced educator. She served as an adjunct professor at USC School of Law from 2013 to 2019, teaching trial advocacy and was also a statewide instructor in civil matters for the Administrative Office of the Courts. Judge Strobel actively shared her knowledge with colleagues on the bench by instructing and leading the civil subcommittee for the Los Angeles Superior Court Judicial Education Seminars. Additionally, she served as chair of the Los Angeles Superior Court Rules Committee and is a past member of the Executive Committee. Beyond the court, Judge Strobel was a board member of the Association of Business Trial Lawyers (ABTL) and executive board of the Los Angeles County Bar Litigation section, and a presenter for the Rutter Group on Administrative Agency law. ​
Judge Strobel's wealth of experience makes her an ideal addition to Signature Resolution's esteemed panel of neutrals. She thoroughly understands what it takes to bring parties to a mutually acceptable resolution through thoughtful analysis of complex legal issues.  ​
Experience
Judge

,

Superior Court of California (2002-2023)

 

 

​

Writs and receivers department (2015-2023)  

​

Unlimited jurisdiction civil court (2008-2015)  

​

Criminal court (2002-2008) 

​

Justice, pro tempore

, 

Second District Court of Appeal

 

(2015)  

​
Adjunct professor

, USC School of Law (2013-2019)  

​
Assistant City Attorney

, 

City of Los Angeles City Attorney's Office (1999-2002)  

​
Staff Counsel / Deputy Director

, 

City of Los Angeles Charter Reform Commission 

(1997-1999) 

​
Senior Land Use Attorney/Deputy City Attorney

, 

Santa Monica City Attorney's 

Office

 

(1985 -1997)

​
Associate

, 

Mitchell, Silberberg & 

Knupp

 

(1983-1985) 

​
Professional Achievements and Memberships
Former Executive Board Member

,

ABTL​
Former Executive Committee Member

,

Los Angeles County Bar Association Litigation Section​
Chair of the Civil Subcommittee

, Los Angeles Superior Court Judicial Education (2020-2023)  

​
Instructor

,

Statewide Judicial Training – Civil Basics (2014-2022) ​
Instructor

, 

Los Angeles Superior Court Judicial Education Seminars (2013-2023)  

​
Chair

, Los Angeles Superior Court Rules Committee (2012-2023)  

​
Member

, Executive Committee (2011-2013)  

​
Order of the Coif

, University of Southern California Law Center (1983)  

​
Law Review staff and editorial board

, University of Southern California Law Center (1983)   

​
Bronze Tablet Scholar

, 

(top 3% of graduating class) University of Illinois, Champaign-Urbana (1979)  

​